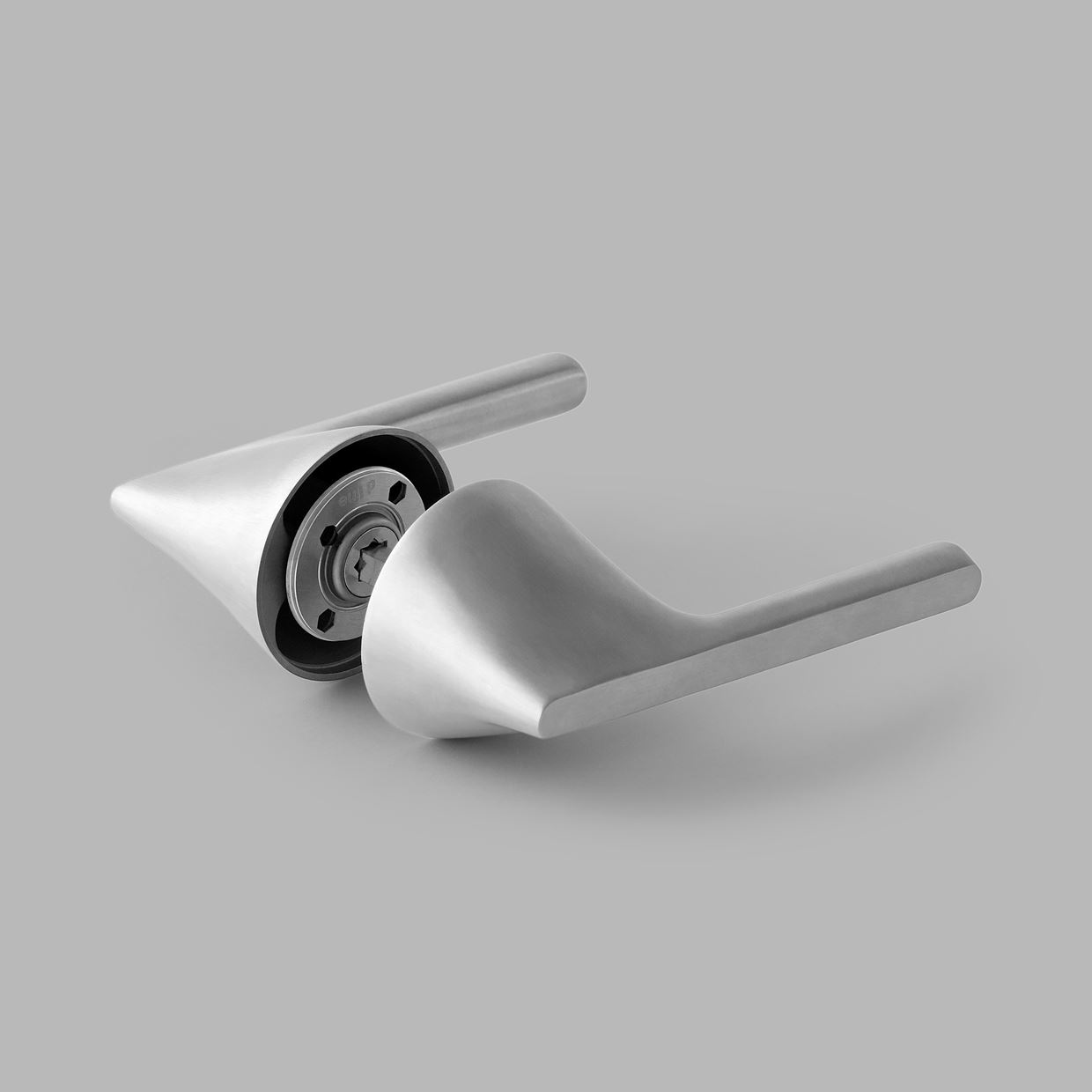 product info
d line has actively sought to collaborate with Bjarke Ingels and home automation studio Friday Labs and together we've pioneered a state-of-the-art smart lock system operated via mobile phone; strong, ergonomic and facing.

To complete the set, BIG has further designed the Entrance leverhandle accompanied with all the unique attributes of d line.

Every piece in the BIG collection is made in AISI 316 steel. AISI 316 is an acid-proof, non-corrosive, marine quality stainless steel – a robust, raw, sustainable substance whose strength and resilience we have unfaltering confidence in.

The Entrance lever handle is designed for constant use. Pushed, turned and bumped over and over again every day – whether in private homes or commercial buildings. This is very much due to our unique d line ball bearing system behind our lever roses that will endure for many years to come.

Both internally and externally, every detail of every d line piece is rigorously tested for seamless functioning so that it endures. Then, assisted by the most cutting-edge machinery in our field, each is expertly crafted by hand.