Danish design
that endures
d line is a leading Danish design brand that conceives and hand crafts enduring architectural hardware, sanitary ware and solutions for barrier-free living.
Since we began, we have believed that the best ideas respond to a need. This started in the 1960s when the Danish designer Knud Holscher was working under Arne Jacobsen on St Catherine's College Oxford. It was his need for a high-quality, coordinated line of stainless steel architectural products that led him to design one.
In 1971, those first products were launched as d line and included two lever handles – the Ø14mm U and L. Their perfect harmony came from sharply bent sections that maintained the radius of their cross sections. Since then, in new categories and through new design collaborations, we have continued to create enduring products.
As a result, the architects who choose our products do so because they are a simple, reliable, innovative, total solution to Holscher's original problem with St Catherine's College. A perfect toolkit of pieces for rooms that are effortlessly balanced in their practical details. To the spaces they occupy, they bring a sense of unity – they are often the finishing touches, yet they are never an afterthought.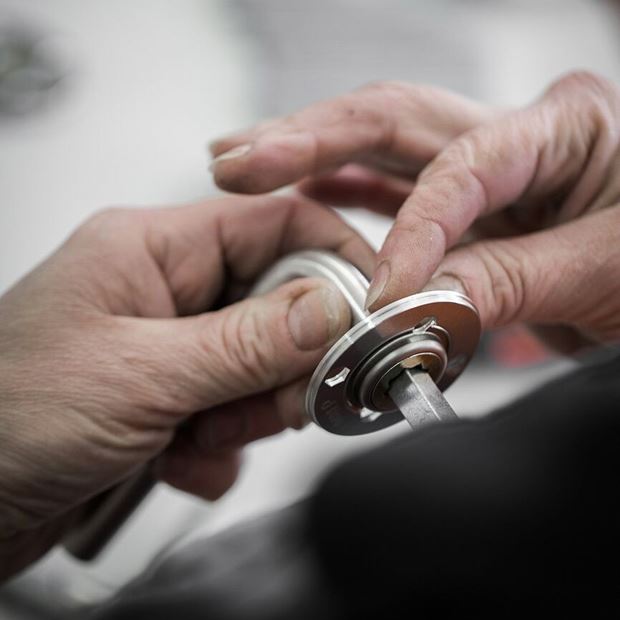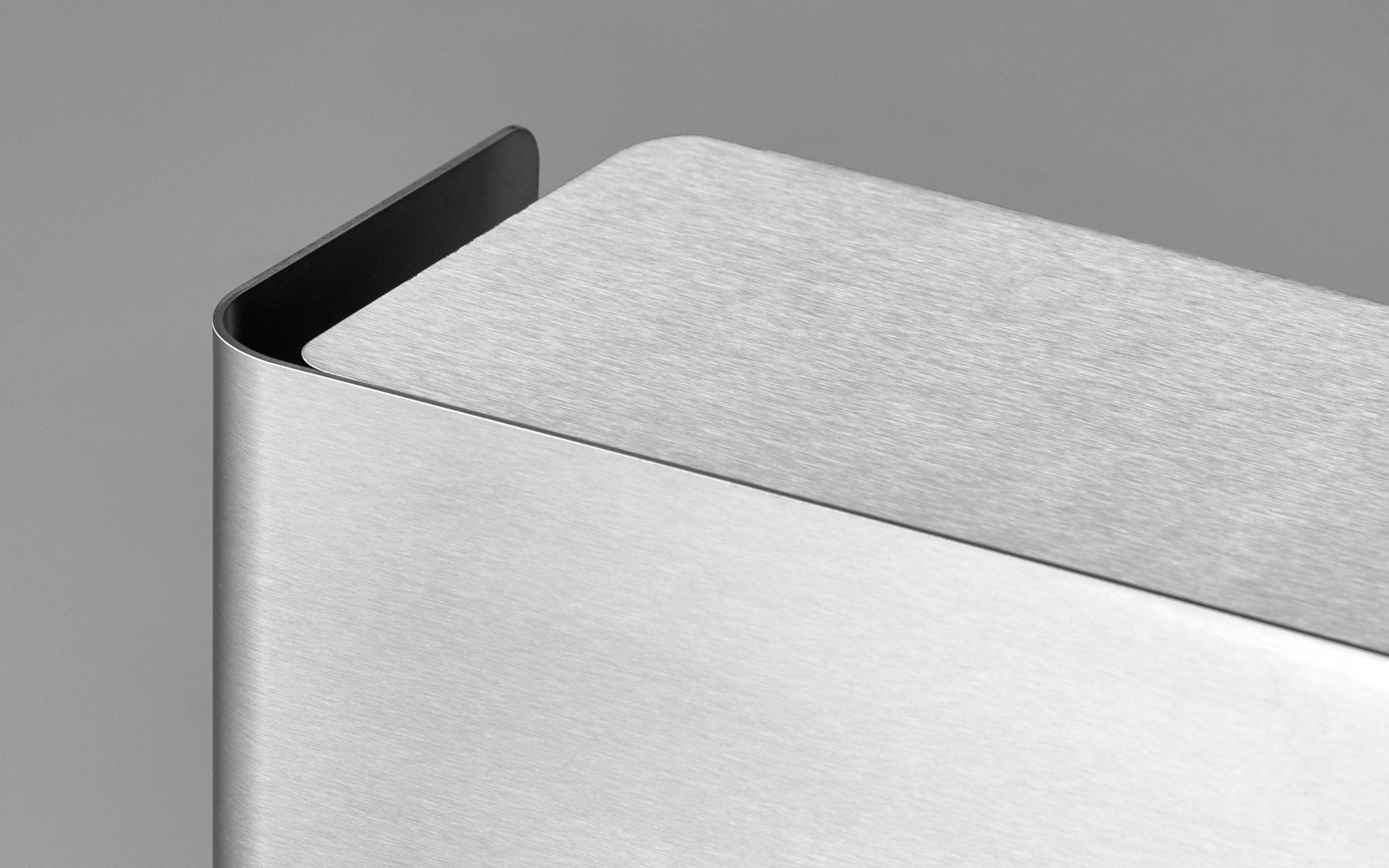 Enduring design
Our approach to design is strong and pure. d line is designed by architects to meet architects' needs, so every solution that's been produced by us is meticulous in form, function, feel and construction. Streamlined and without fuss, yet with a smooth tactility that asks to be handled.
Enduring strength
Our material, like our design, is strong and pure. AISI 316 is an acid-proof, non-corrosive, marine quality stainless steel – a robust, raw, sustainable substance whose strength and resilience we have unfaltering confidence in.
Every detail of every d line piece is rigorously tested for seamless functioning so that it endures. This is why d line is known for being resistant to wear and tear – for never needing to be bought for a purpose more than once. Because every click, catch, housing, panel and screw has been designed and tested to the highest technical standards – to be used, turned, touched, pulled, pushed, pressed, flipped and hung from, forever.
d line vision
as a heritage Danish design brand, our vision at d line is to be universally known, coveted and admired for the uncompromising endurance of our design, craftsmanship and quality.

d line mission
in d line's creation of design that endures, we never want to stand still, pushing instead to evolve, to innovate and to lead in new areas where there is a need for our smart thinking and timeless designs. In doing so, we never forget our deep Danish design heritage.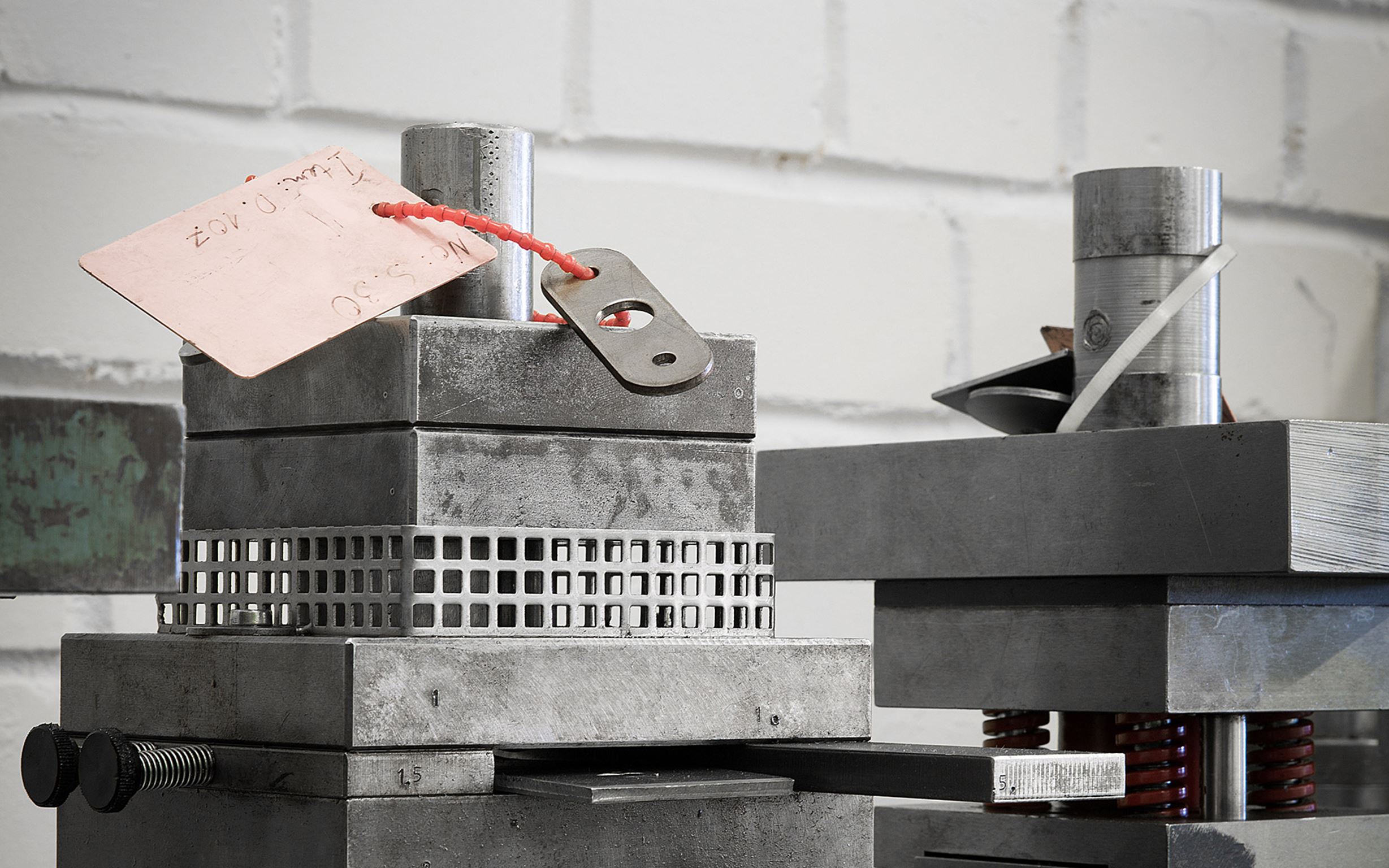 Follow the bend
Everything stems from our first designs and the bend in the handle. Remaining true to our roots, we continue the d line curved iconography through our designs for everything, from handles to hooks, door pulls to doorstops.
Meet needs
We don't design for design's sake and we don't design anything superfluous. We innovate to meet needs, moving from a complete architectural hardware collection into new kinds of solutions, from affordable to barrier-free to smart – simply because there is a need for them.
Listen and learn
We never stand still, because we listen – to the architects who specify our products into their spaces and to the people who use them. This is so we can best understand how to push those products further, evolving them to better meet needs.
Think sustainably
Our products are a lifetime investment, consciously enduring and consciously future-proof. To create them, we've sourced maximum-durability steel – 50 to 70 per cent of it recycled – and to show our faith in them, we offer a 20-year guarantee (with the exception of electronic parts).
Design timelessly, craft well
That which is simple never goes out of style and that of uncompromising quality never needs to be bought for a purpose more than once. We believe in crafting timeless pieces and our products are handmade by experts, so they can live in the spaces they occupy forever.
Know yourself
Everyone, from our designers to our distributors to our project specifiers, knows our products inside and out. It's how we can be perfectionists about how they're installed, used and lived with – because we know that, when handled properly, they last a lifetime.
Be bright Our designs are thought-through, straightforward and innovation-led. They are the result of our focused, smart and energetic attitude – an attitude that we sum up as bright. Be proud We have a strong design heritage and an integrity that we're proud of. We are proud that our products are design classics that never date and we're proud that they're hand crafted to endure by our carefully trained specialists. Be ambitious We think that design is a living thing, so we constantly innovate across design, engineering and technology, seeing our pieces not so much as final solutions but as continuing evolutions. Be flexible We are thinkers, doers and problem-solvers. Because our solutions flex, there's never a challenge too great, nor a project we're above. We are also flexible as a company, with a global network that gives us knowledge on the ground and makes us accessible everywhere. Be bold We move into new areas, explore unknown markets and become present in countries previously unserved. We strive to be daring because we believe this to be the most direct path to creating new solutions.