case
Grace Farms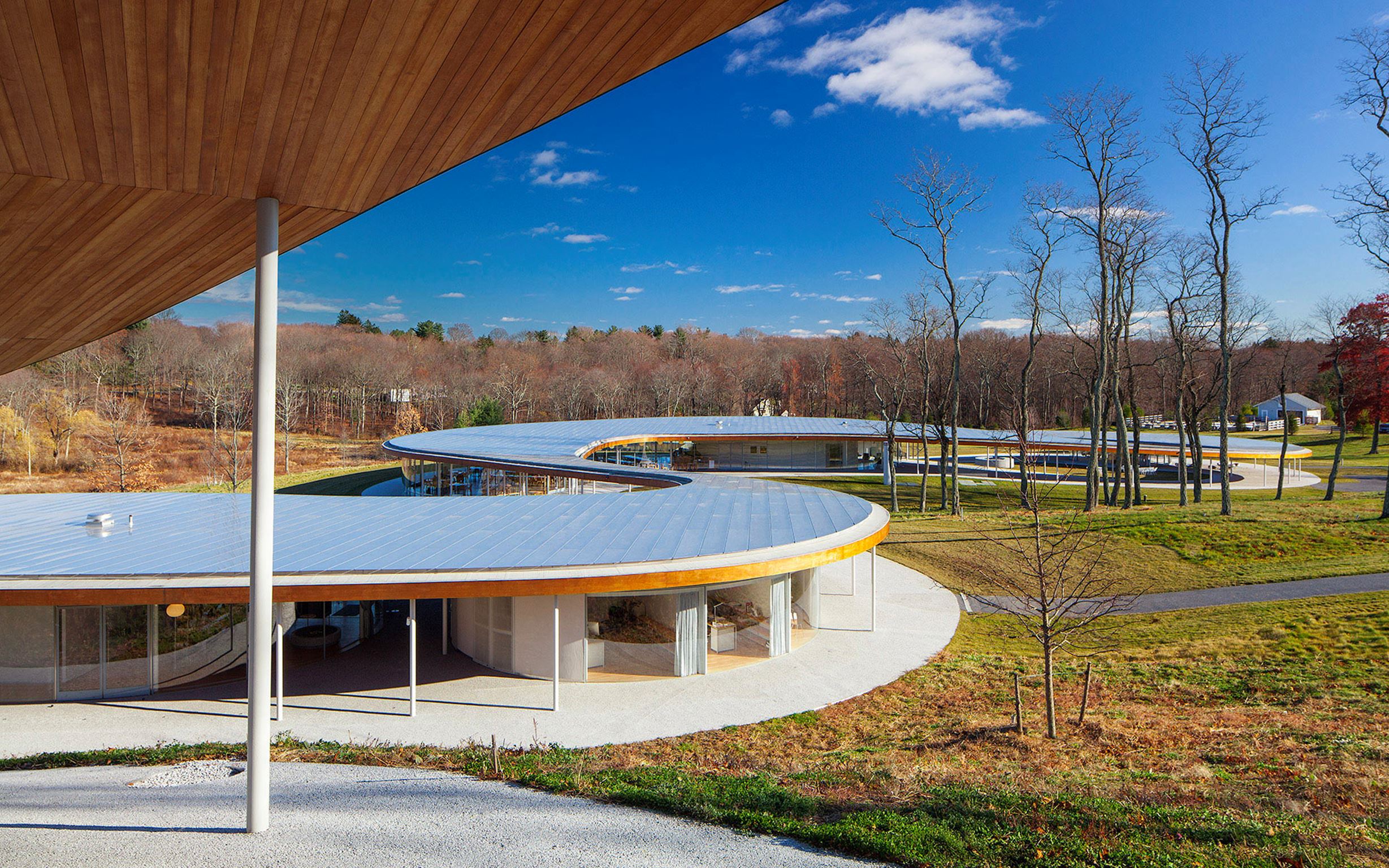 background
Where modernism
meets nature
Inspired by and integrated within the natural landscape around it, the River Building at Grace Farms, which was designed by SANAA, gently slopes, bends and 'pools' with its surroundings.

For a place in which people gather to experience nature, encounter the arts, pursue justice, foster community and explore faith, the use of glass, steel, concrete and wood is particularly fitting. It allows the River Building, whose stainless steel roof turns almost blue when sunlight hits it, to represent an even deeper connection with nature.

In the building's bathrooms, d line sanitary ware was used for its simple lines and the natural rawness of its material.