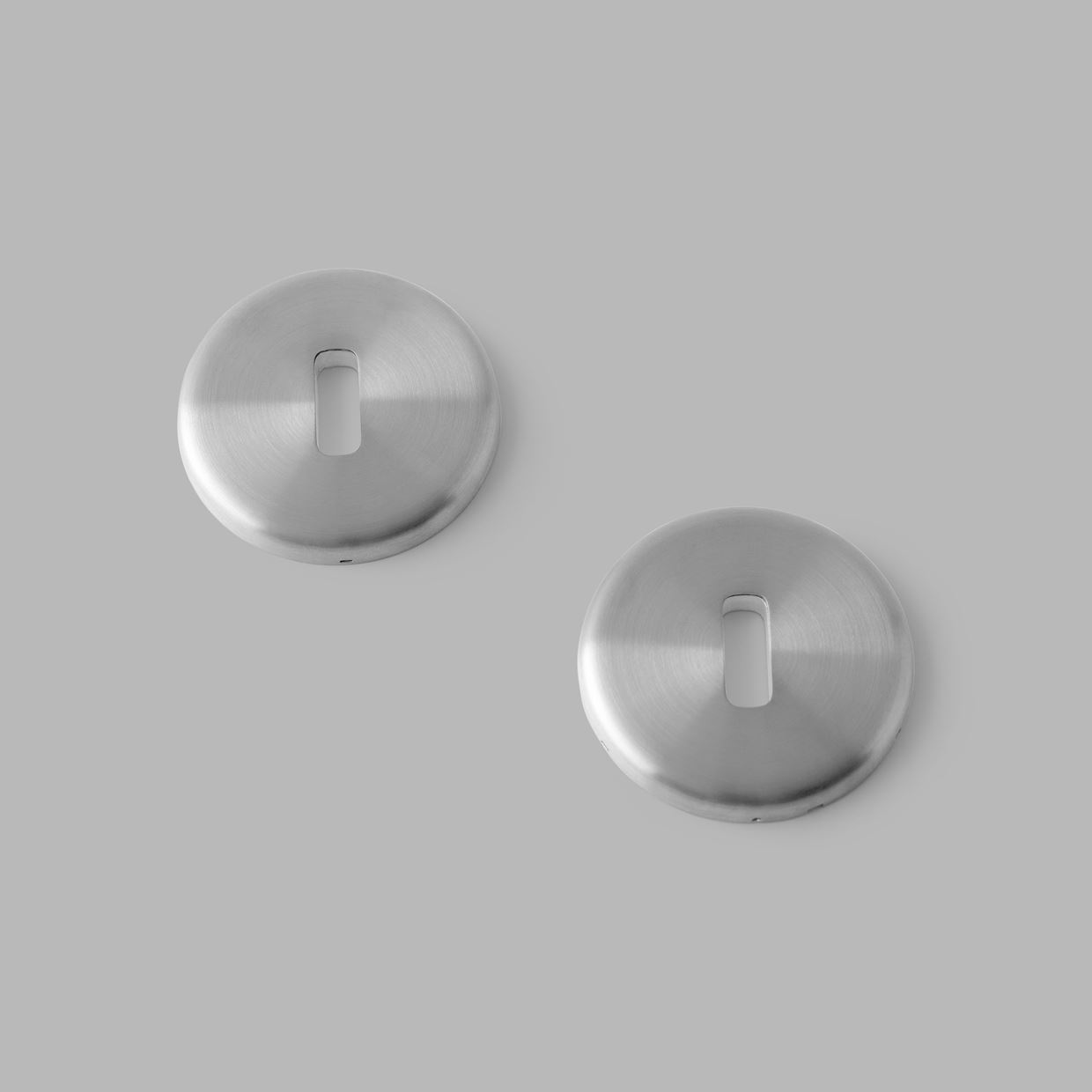 product info
The Pebble key escutcheon is part of a larger collection of bathroom accessories, along with matching hardware items, such as alever handle, thumb turn and pull handle. Whatever the space you use it, the Pebbles eries offers a special vibrancy that is at once subtle and unexpected. The long-lasting materials and enduring style will enrich any building.
The Pebble series is playful and luxurious, each piece interacting with the room in a fluid way. The diversearray of items balance elliptical shapes while staying grounded with the tactile nature of the material.
The Pebble key escutcheon by BIG is handcrafted in 50-70% recycled stainless steel and comes with a 20-year guarantee.