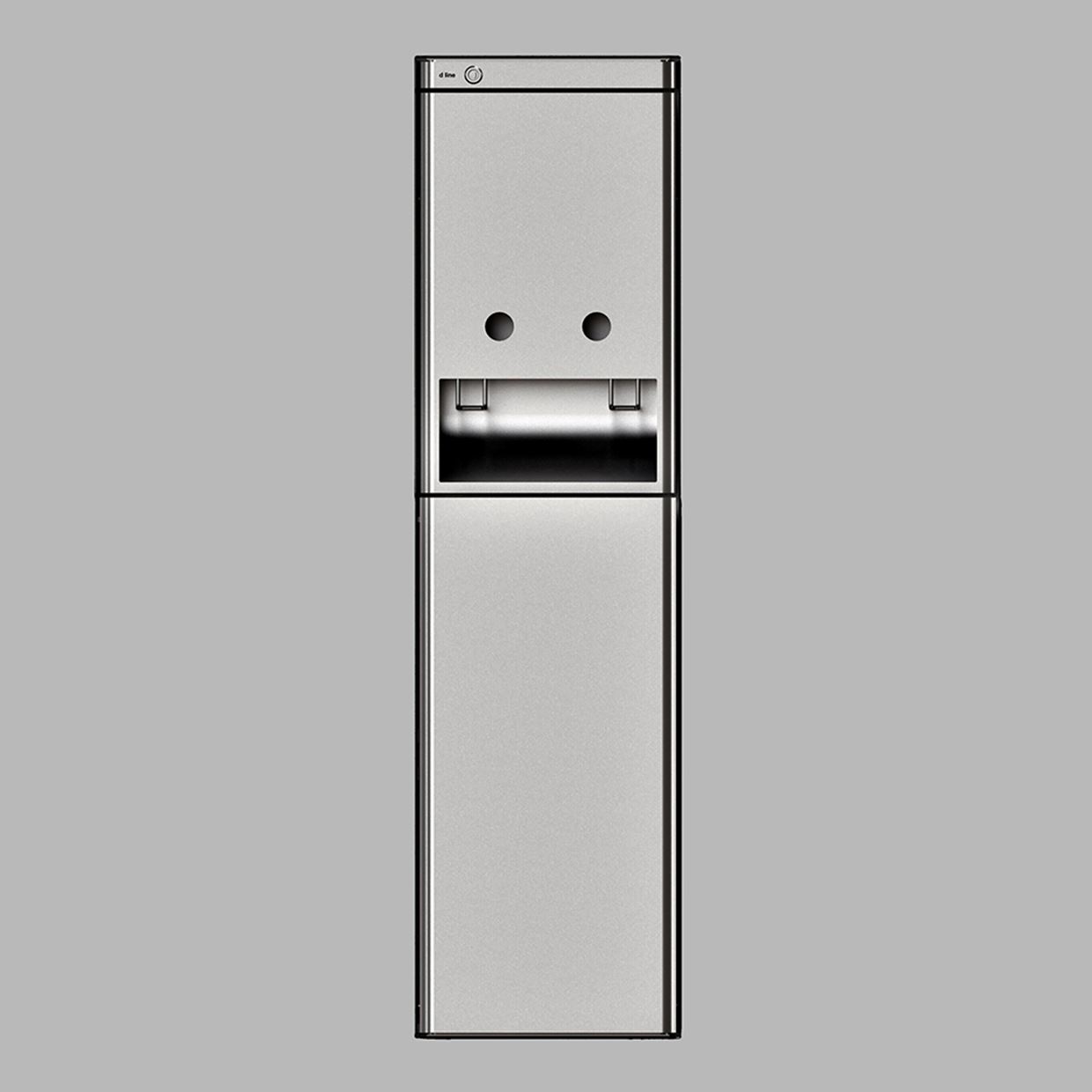 product info
The d line sanitary range by Knud Holscher combines cleanness in its lines with cleanliness in its function, and unlike our hardware collection of individual yet complimentary items, this series consists of fittings that form a cohesive whole.

Installation of the system, pioneered over years of technical design development, takes a maximum of 20 minutes and its one-point locking mechanism allows for cleaning and refilling every module at the turn of a single key. In their technical design, installation and maintenance are key focuses, tomeet the need for impeccable hygiene no matter how long they live in a space.

Simple and modular, our sanitary panels' AISI 316 rust-resistant, non-corrosive, marine quality steel stands up to the high humidity levels of thebathroom.

Both internally and externally, every detail of every d line sanitary piece is rigorously tested for seamless functioning so that it endures. Then, assisted by the most cutting-edge machinery in our field, each is expertly crafted by hand.