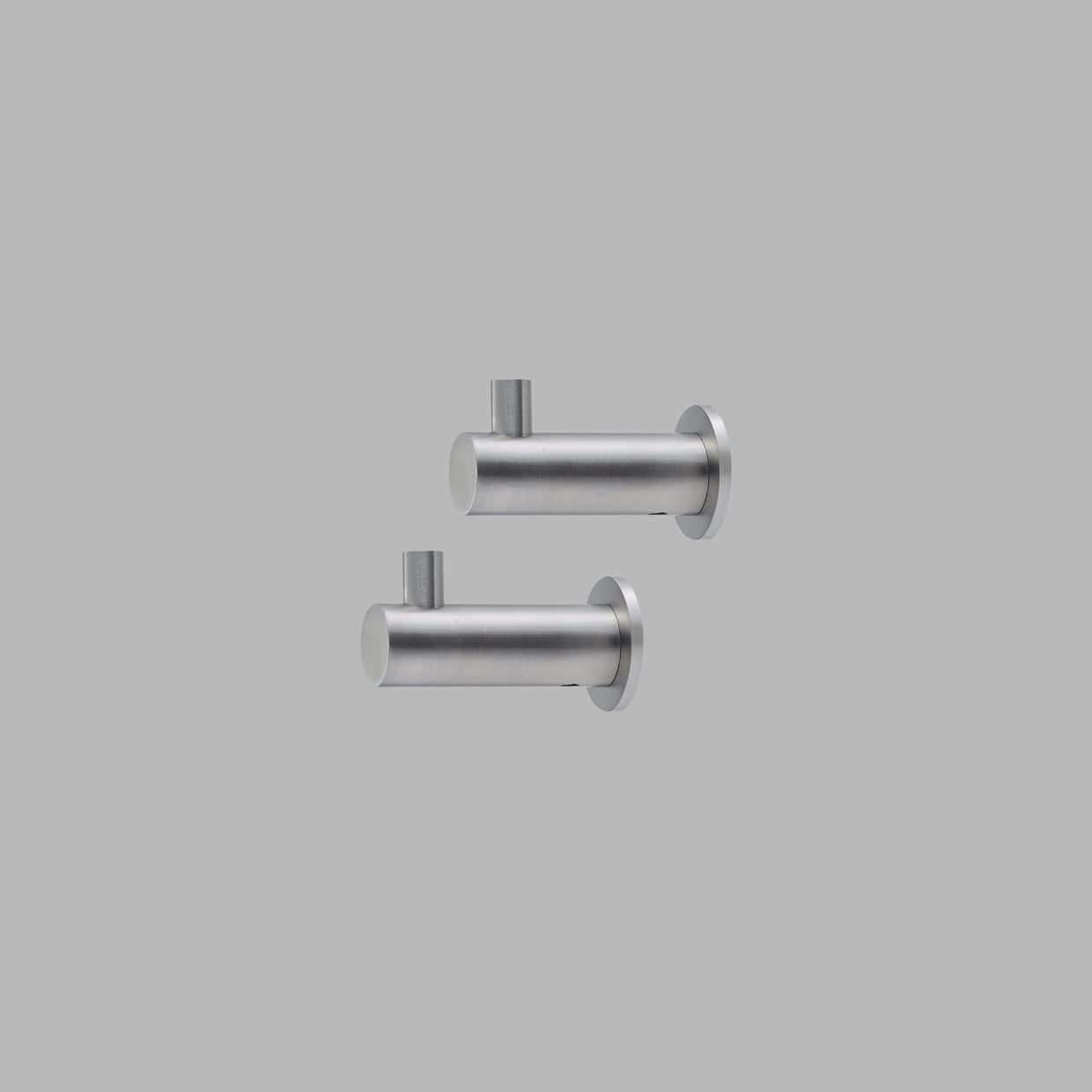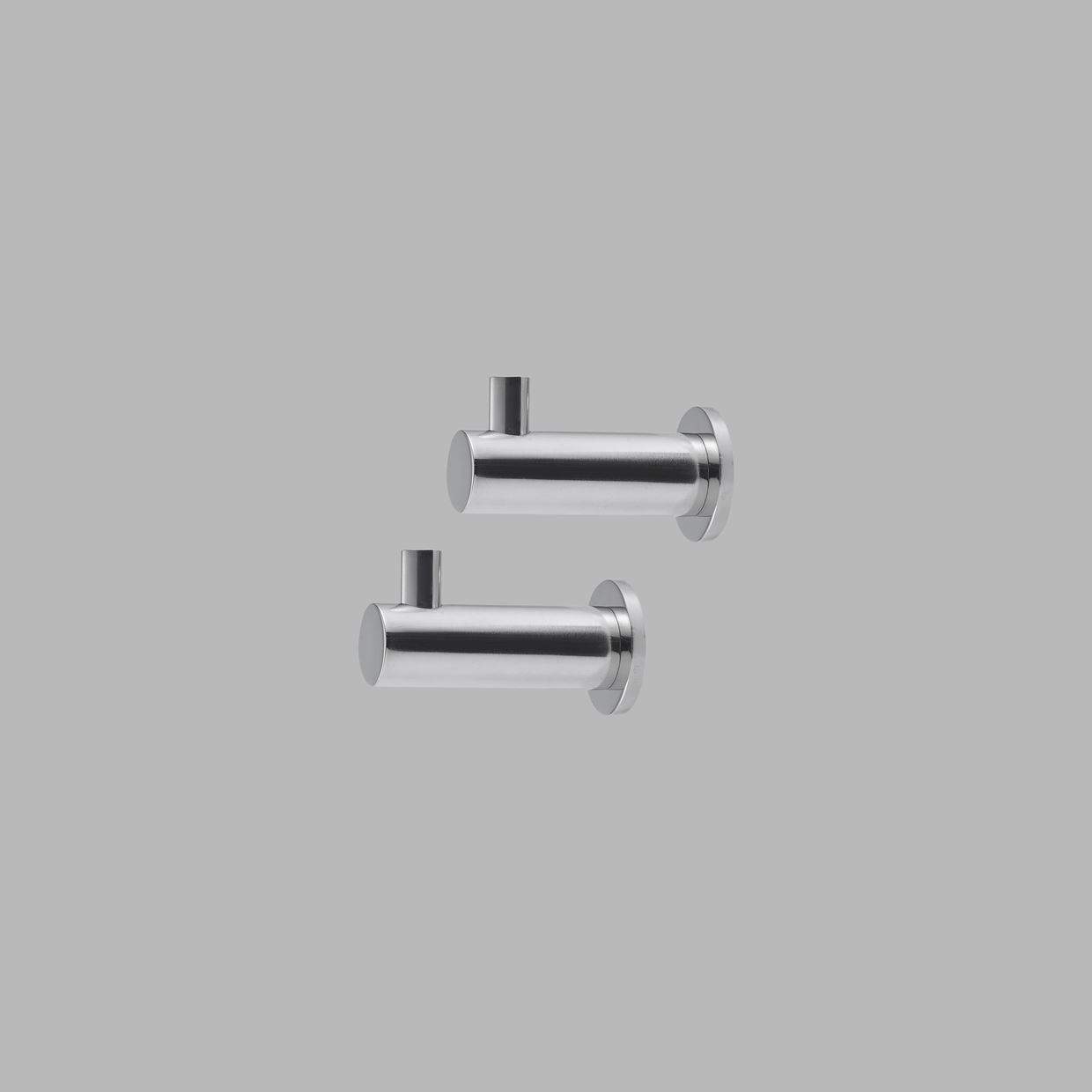 collectionQtoo
Hook set w/pin
satin stainless steel AISI 304
item
50 mm x Ø26 mm, satin finish
50 mm x Ø26 mm, satin finish
50 mm x Ø26 mm, polished finish
add to mood board
added
product info
The Uno bathroom accessories within the Qtoo Collection are designed to seamlessly complete the look of bathrooms featuring Qtoo bathroom taps or the Qtoo shower system. 
Designed to achieve a cohesive expression across the rooms they feature in, the pieces each have a minimalist profile and feature circular details. From larger accessories, such as a towel bar, wall-mounted toilet brush set and toilet roll holder; to smaller-yet- significant fittings like door stops, wall hooks and soap dispensers, every bathroom requirement is considered, including the need for a spare toilet roll holder or extra toilet brush head or container.
Each product comes in brushed or polished stainless steel, consistent with the taps and shower fixtures of the Qtoo Collection, to guarantee durability, resilience to moisture and cleaning products and ease of care. 
1 31/32" 50 mm projection
Rose diameter 1 3/16" 30 mm
Stainless steel AISI304
Lead free compliant