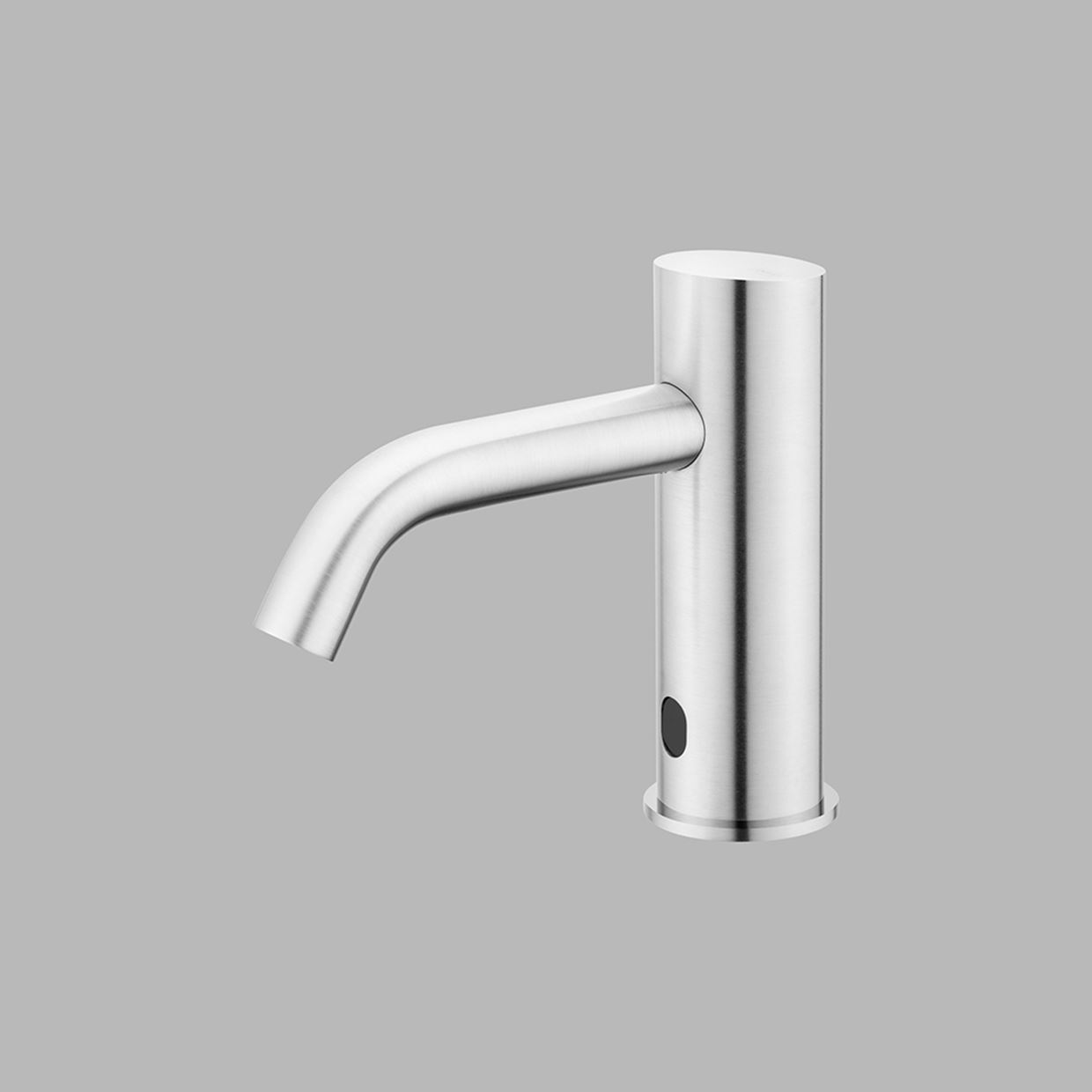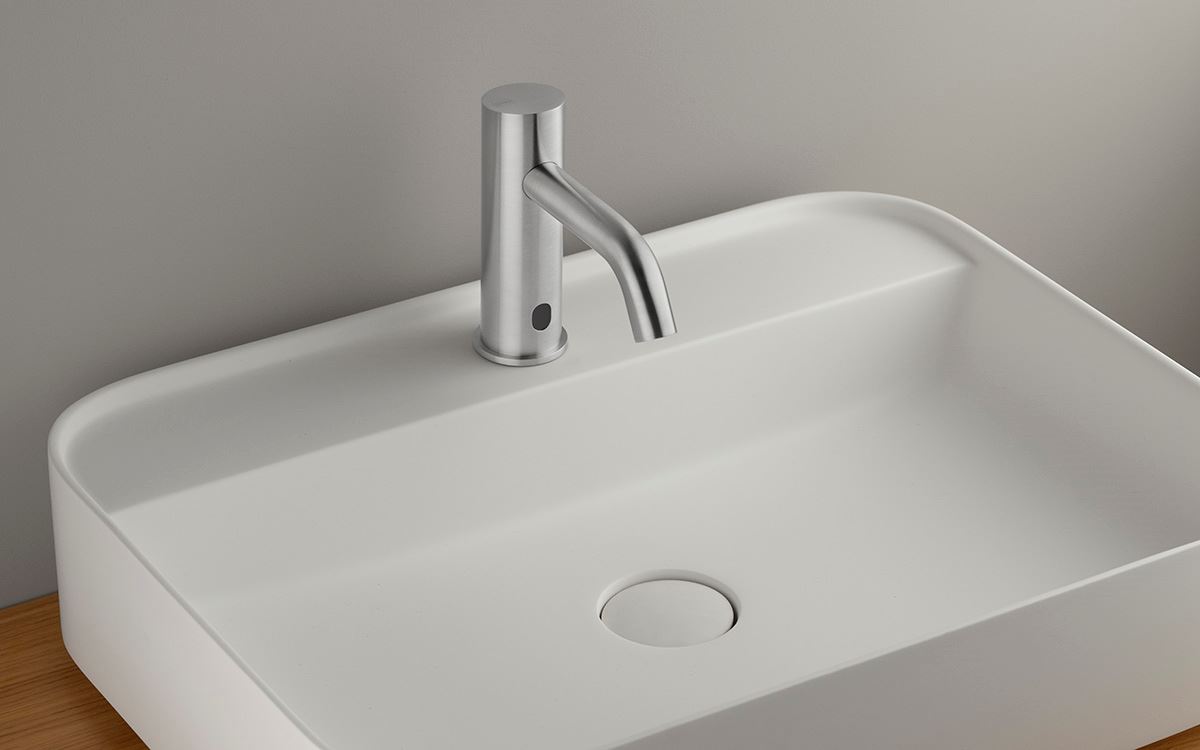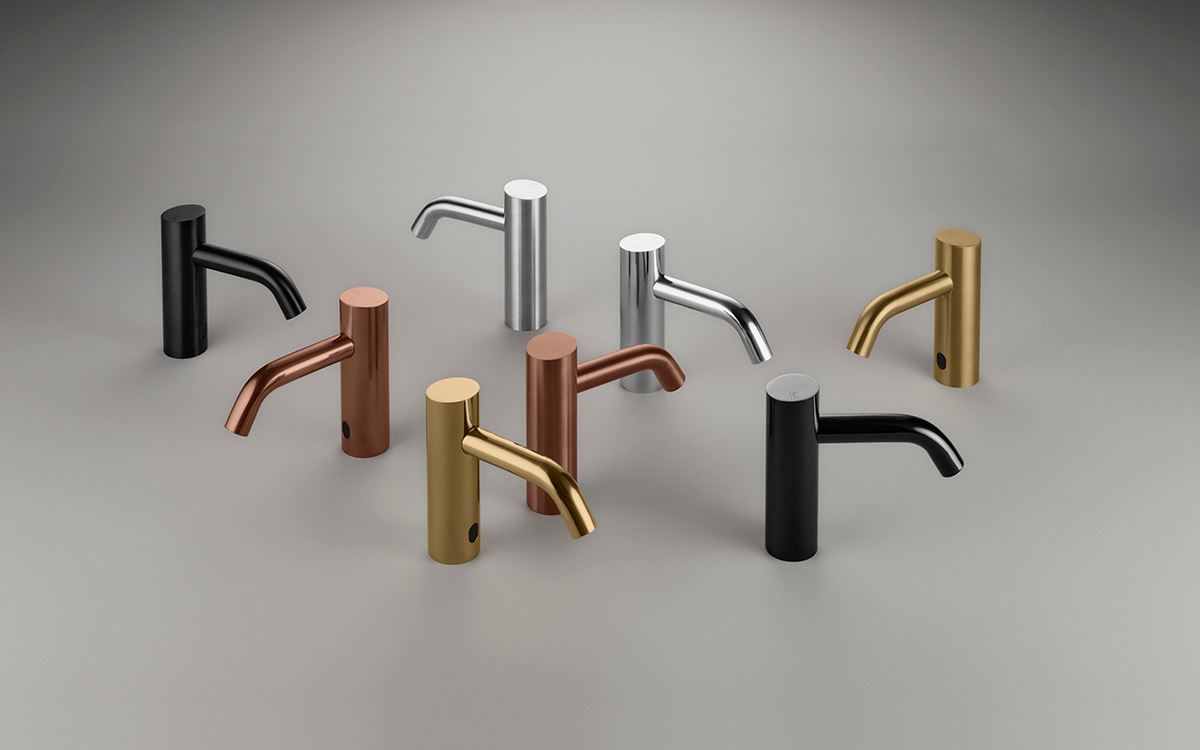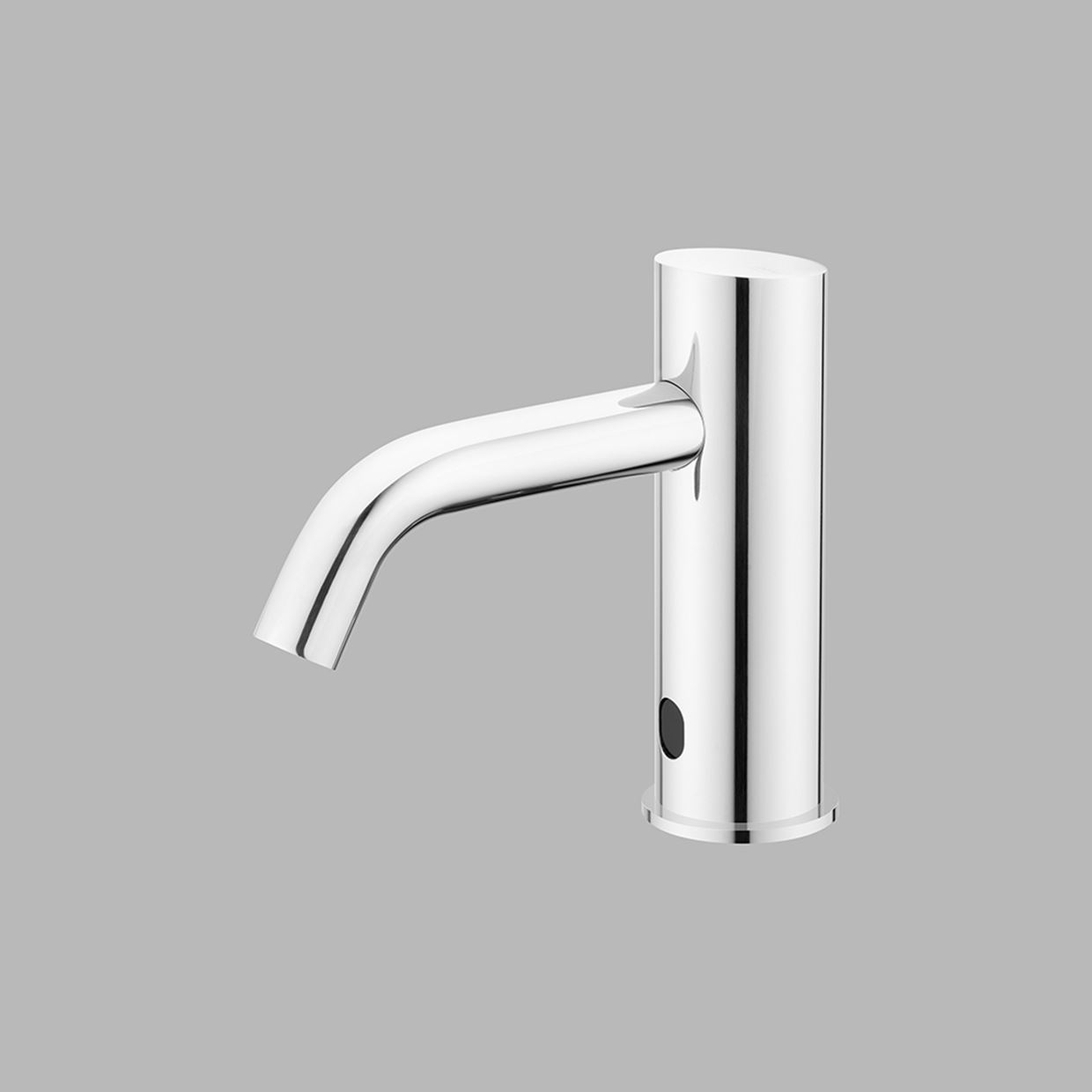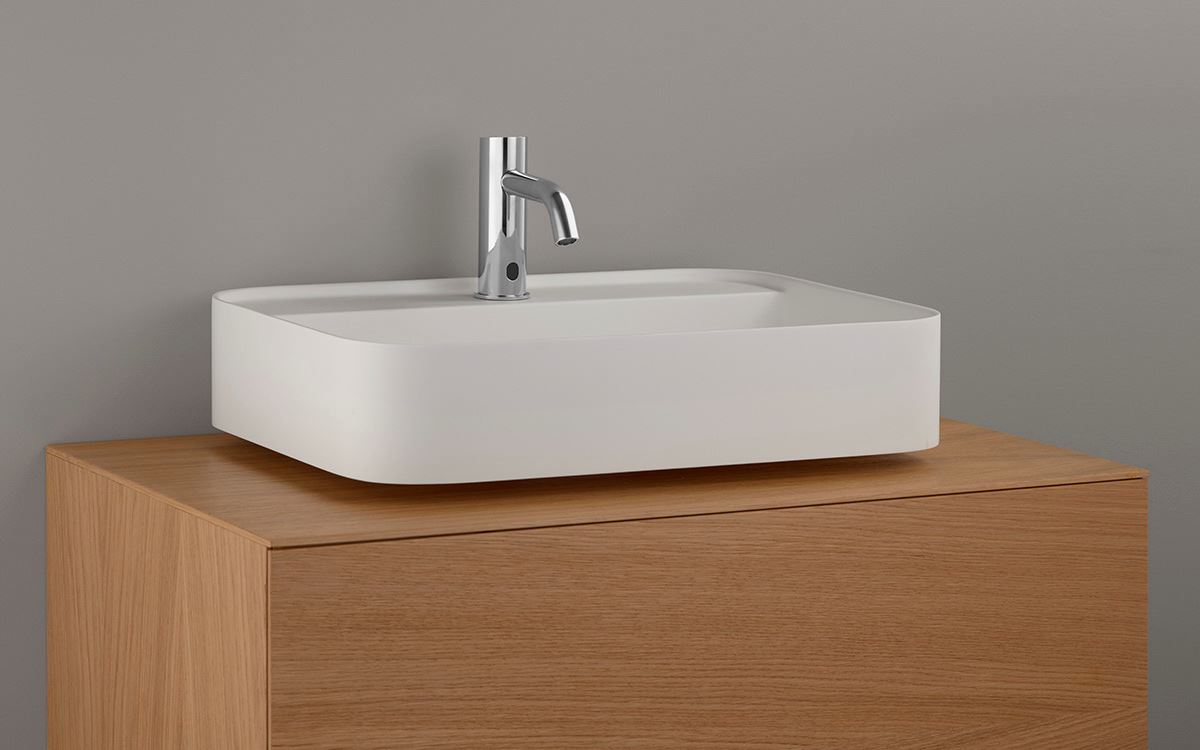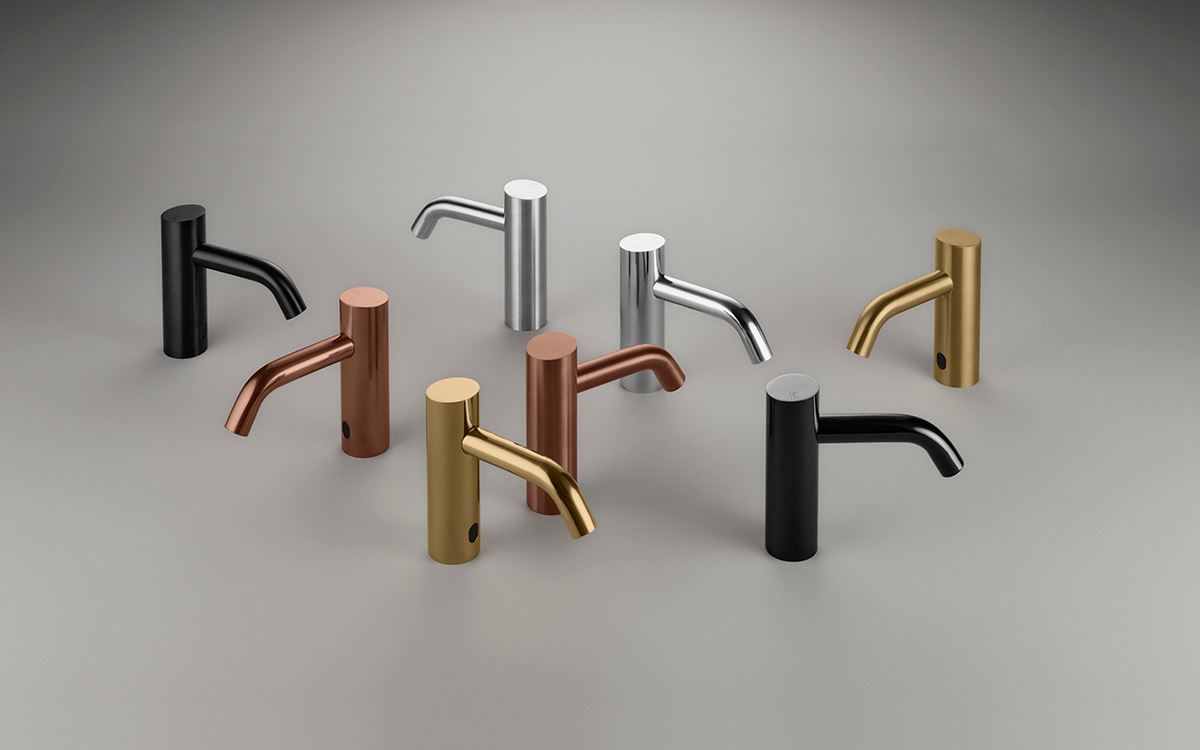 collectionQtoo
Sensor tap
satin stainless steel AISI 316
item
f/ counter top, satin finish
f/ counter top, satin finish
f/ counter top, polished finish
add to mood board
added
product info
Realised in AISI 316 stainless steel, our Qtoo sensor taps are already-loved pieces from our Qtoo collection of counter top taps, that have been given new functionality and an amplified hygiene factor by being fitted with motion-activated technology. The result? A clean look with cleaner functionality.
With a battery lifetime of 4.6 – 8.4 years depending on usage and an optional cleaning mode of 60 seconds for the maintenance team, our Sensor taps are fully optimised in their innovation, all while embracing the latest advances in motion-activation technology with adjustable sensor parameters. Flexbox that is easily installed, accessed and protects the electronic parts. The Flexbox is supplied separately.
Staying true to the Qtoo sustainability principles, all stainless steel parts are 100% recyclable and comes with a 20-year guarantee. Sensor taps are further a highly sustainable water saver, issuing better control over the water consumption to the building owner, as a way to preserve and reserve water for a greater cause.
Available as wall hung or counter top mounted, our Sensor taps are perfect for optimising bathroom hygiene. Matched with our hand dryer, Touchless soap dispensers or Touchless paper dispenser by Knud Holscher, the pieces become vital elements in a well-maintained high-traffic area.
As with any piece in the Knud Holscher and Qtoo collections, our sensor taps are available in stunning PVD metal finishes. Choose between Brass, Copper and Charcoal in either satin or polished finish.
Sensor features:
Sensor operating detection distance: 50mm to 250mm
Comfort time: 2 seconds (+/- 20%)
Security time-out: 30 seconds (+/- 20%)
Flow rate 5 L/min (others available upon request)
Battery lifetime (6 AA): 20 daily activations = 8,4 years, 150 daily activations = 4,6 years
Low battery: 1 blink every 5 seconds (10 days)
Empty battery: 1 blink every 5 seconds (until completely empty - and then no water supply)
Cleaning mode 60 sec.
Hygiene Flush disabled
Special set parameters on request: Operating detection distance, Security time-out (deactivated or 1-240 sec.), Comfort time (0-100 sec.), Hygiene flush , Frequency (1 h – 72 h), Duration (1 – 240 sec.)