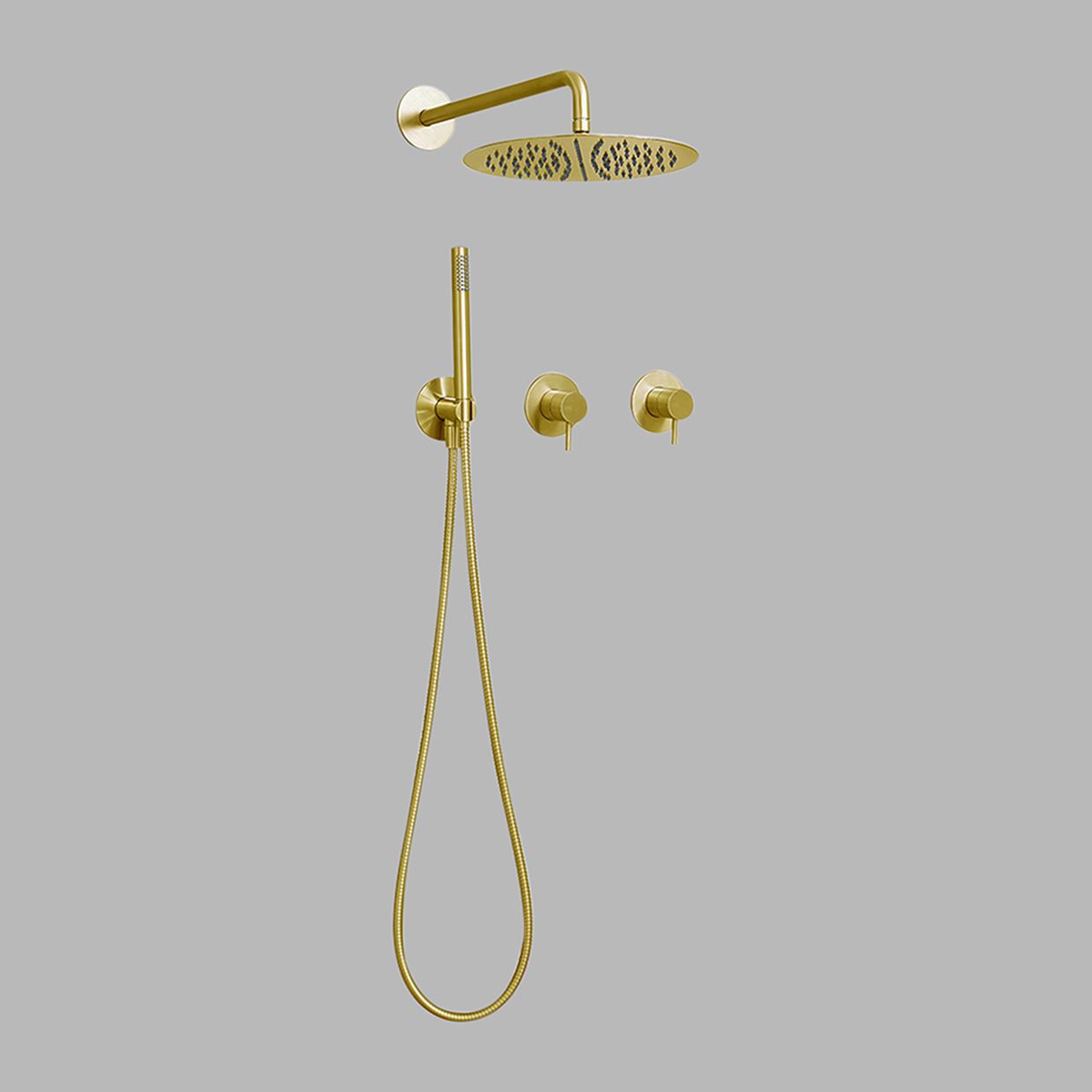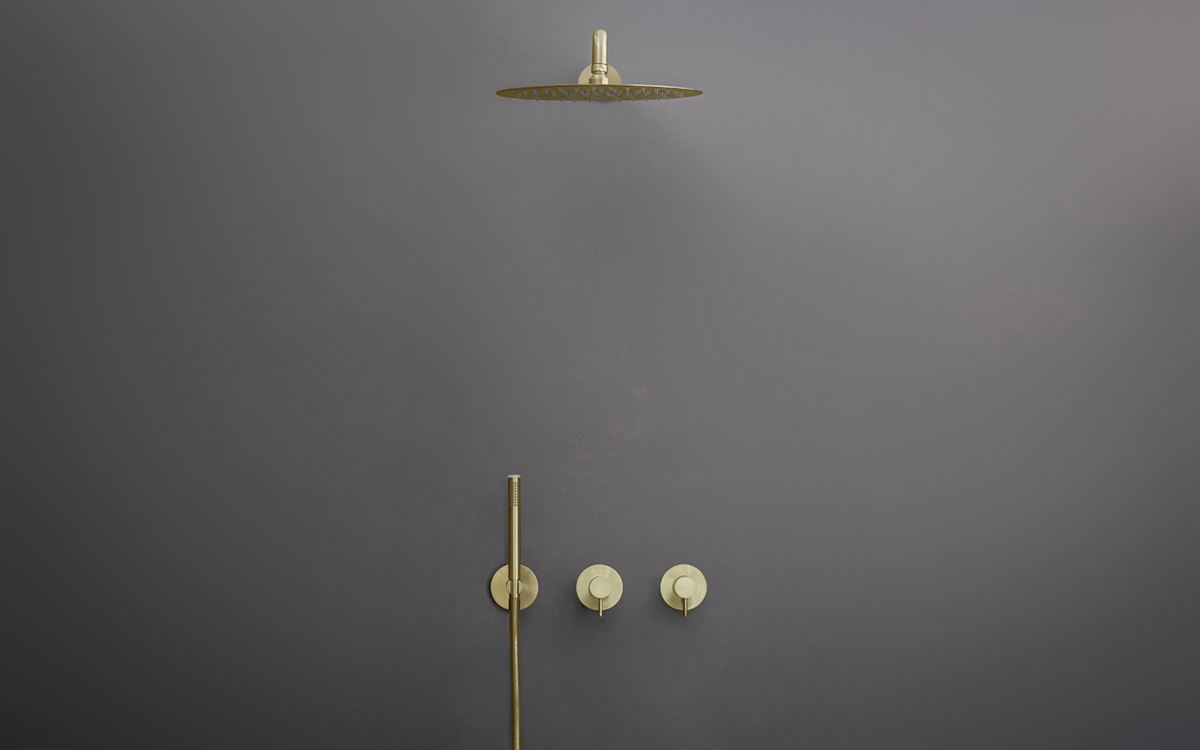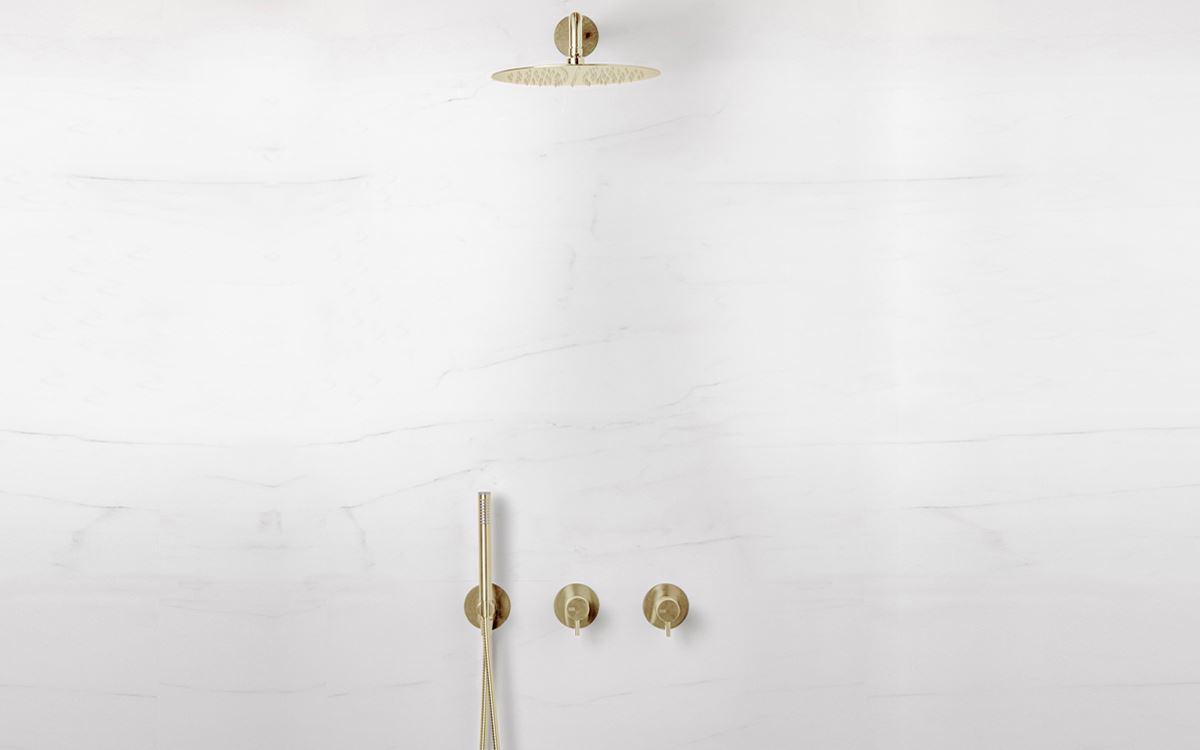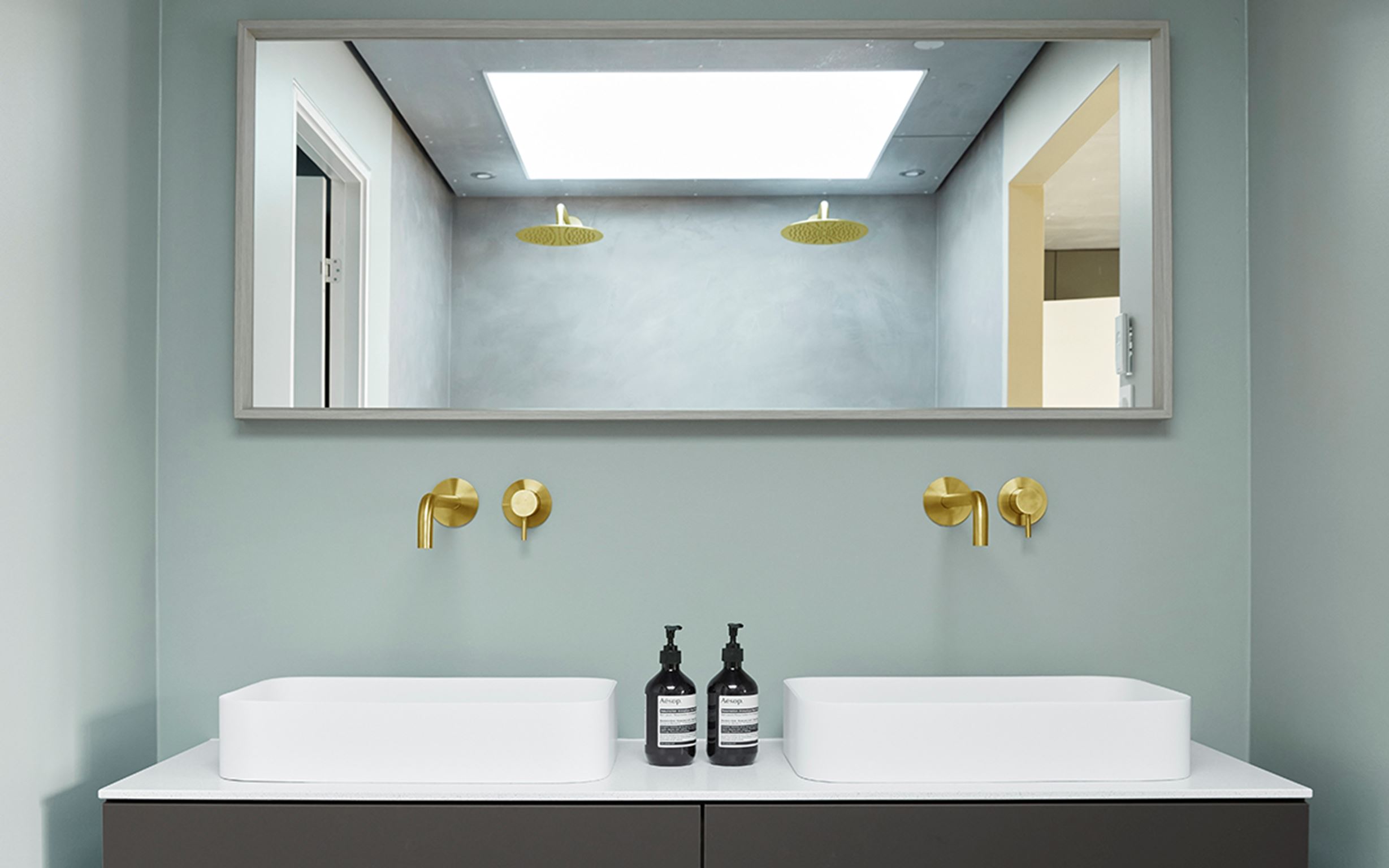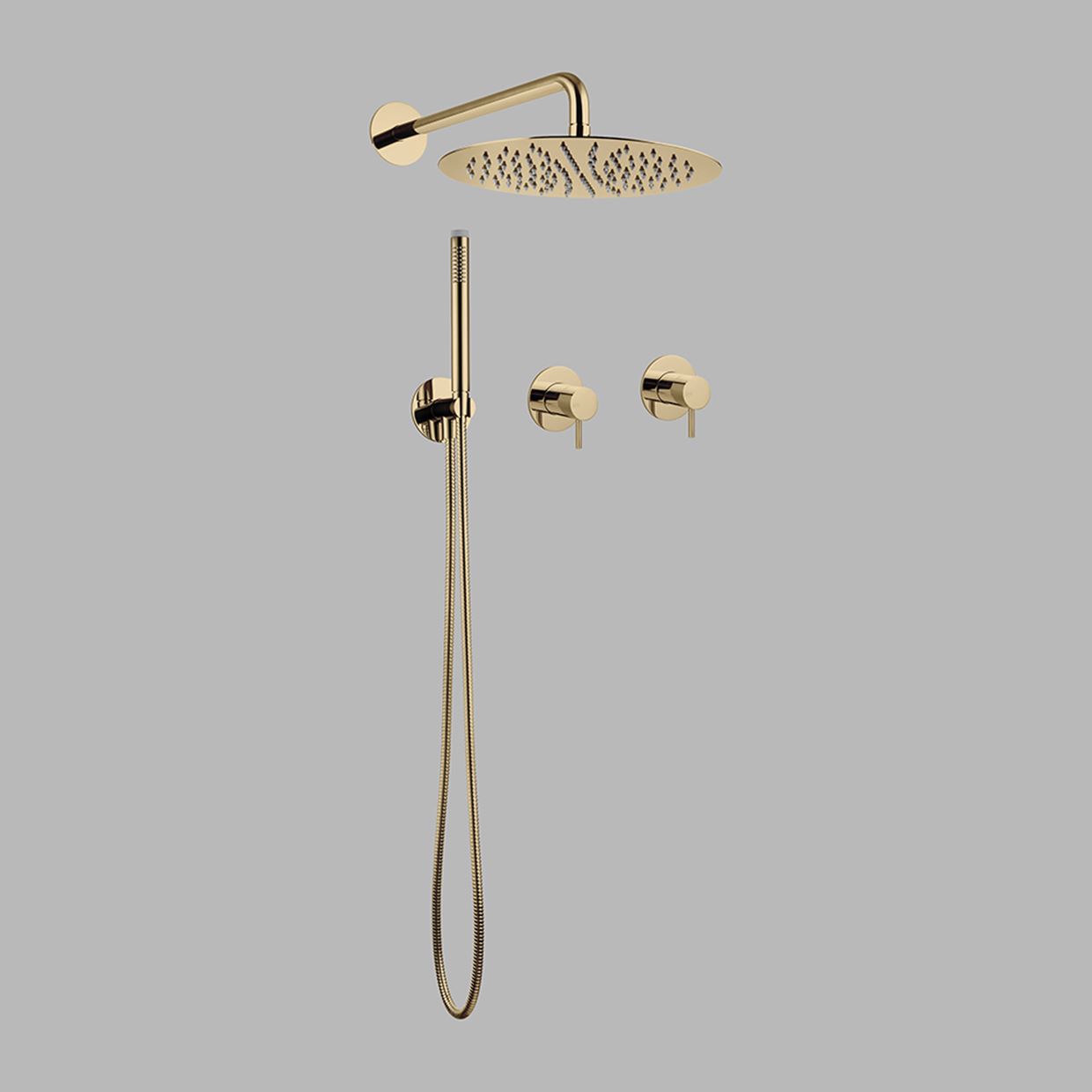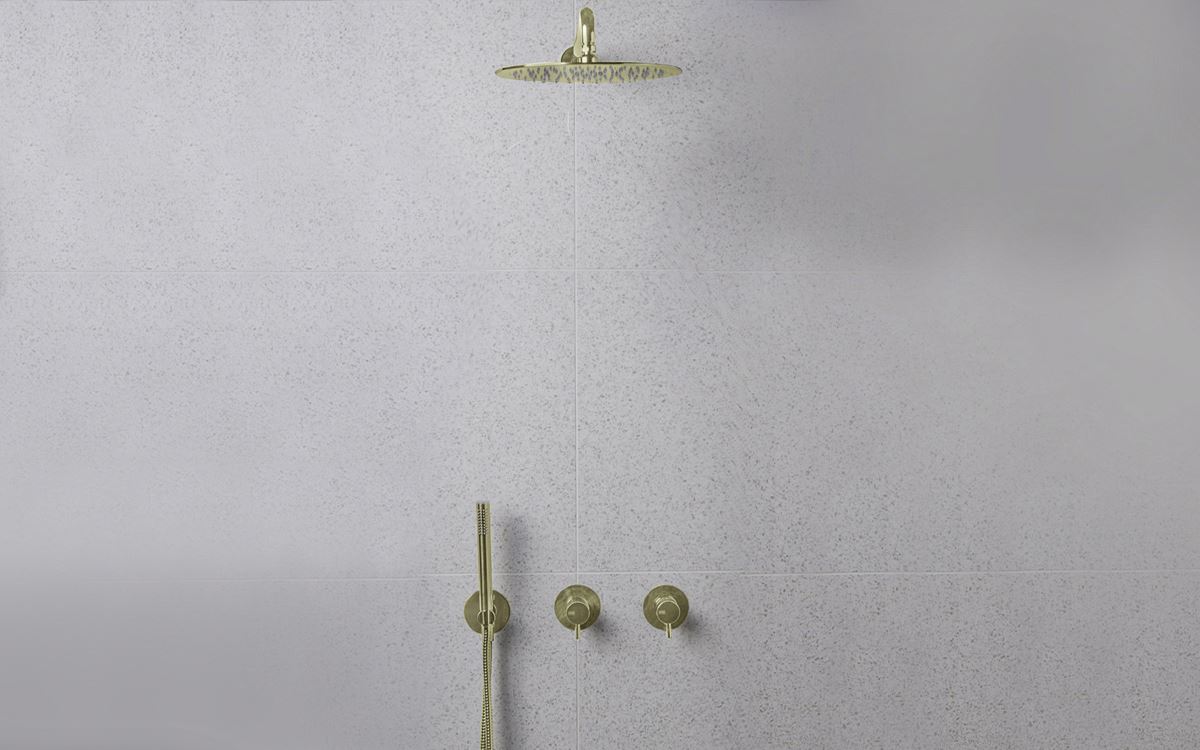 collectionQtoo
Two-way shower w/ thermostat - brass look
item
400 mm projection, Ø90 mm, matt brushed
400 mm projection, Ø90 mm, matt brushed
400 mm projection, Ø90 mm, polished
add to mood board
added
product info
The Qtoo Collection was launched in 2020, to further leverage our ability to achieve complete cohesion within architect-designed spaces. The collection brings to the market 100% recyclable stainless steel taps and shower fixtures, which share our precisiondesigned, minimalist aesthetic.
The Qtoo Collection bathtub and shower system of spouts, showerheads and control unit combinations are for mixing and matching to personal taste and need, whether paired with traditional bathtubs, or those with integrated water-filling.
Each element of the system is perfectly minimal, with every detail precision-designed around function. Each piece is designed to be wall-mounted, and to sit horizontally in a row with the others. The control units operate the water and flow, and adjust the temperature, with a thermostat featuring a smart antiscald function to safeguard families with children. The spout has the signature soft Qtoo curve; the hand shower, a simple baton symmetrically punctuated with holes and attached to a cord for ease of use.
Formed of highly resilient, marine-grade stainless steel, and available in the brushed raw material or in black, the Qtoo Collection bathtub and shower system is simple to install, easy to maintain and beautiful to both look at and use.
Built-in depth 2 3/4" 69 mm
16 3/16" 400 mm projection
Rose diameter 3 1/2" 90 mm
Rain shower Ø11 13/16" 300 mm
Flow rate limited to max. 1.5gpm_5.7lpm
Spare flow regulator included 2.5gpm_9.5lpm
Anti lime scale
Lead free compliant