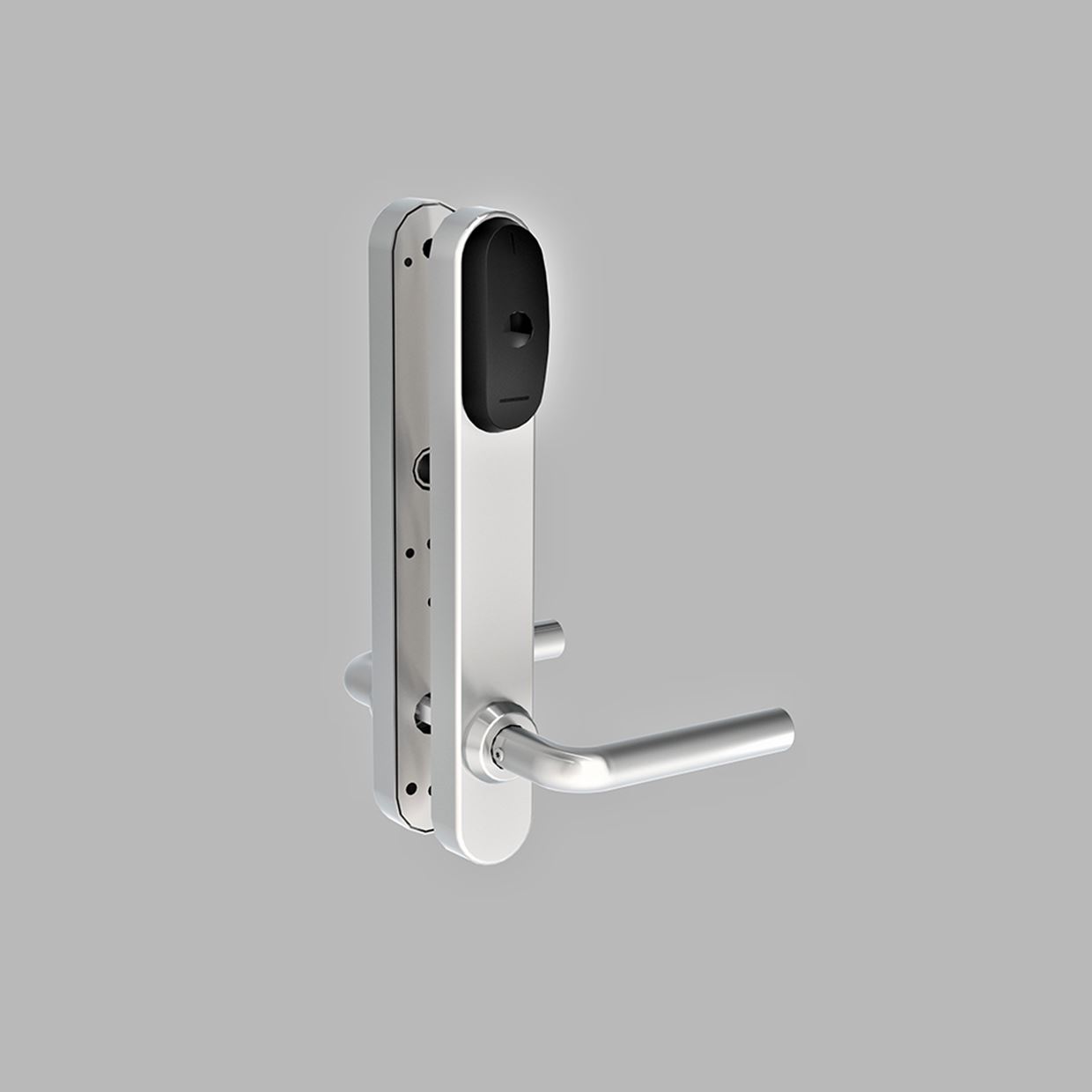 collectionKnud Holscher
Lever handle L f/ Salto electronic lock
satin stainless steel AISI 316
item
19L, Lever handle set w/o rose f/ Salto (lock not included)
add to mood board
added
product info
Accessibility is literally the key to the new collaboration with the leading door access control expert, Salto. A carefully curated selection of levers from the Arne Jacobsen and Knud Holscher collections from d line can now be integrated with smart access solutions, to offer architects a stronger and more varied choice.
Architects have long been requesting access control to spec into their builds that complement our enduring, timeless designs. So, we embarked on an exploration into creating the finest selection possible. Now specifiers can integrate designs by Knud Holscher and Arne Jacobsen with Salto systems, whilst ensuring that warranties and certifications are kept in place.  
We're working with Salto because of their reputation for consistency, convenience, functionality and excellent quality, since we believe every one of a building's practical details should be a perfectly performing whole, so their details – even those that are unseen – should be of the very best quality and design. 
To complement the enduring aesthetics and quality of our architectural hardware, we've joined forces with the Spanish revolutionizer, Salto, who's technology and innovation we have unfaltering confidence in. With over 40,000,000 daily users from all over the world, Salto offers customers new standards within security, manageability and flexibility when accessing their place of work, building, school or home. 
The XS4 Original solution from Salto can fulfill virtually any technical and functional requirement of an access point, and can encompass almost every access in any building and its perimeter. Available for both DIN and SKA, the curated collection from d line blends seamlessly with the design and quality of Salto. The result is advanced, perfectly functioning internal components with advanced, perfectly finished materials and design.